EXHIBITIONS, PERFORMANCE, PODCAST
Facts & Figures
Initiated in 2017 by HafenCity Hamburg GmbH, the experimental cultural programme got underway with the appointment of Ellen Blumenstein as HafenCity Curator. Since 2018, we have been operating as IMAGINE THE CITY and are supported by the independent, non-profit association Kunst und Kultur in der HafenCity. So far we have realised more than twenty projects involving almost 100 participants, co-operated with eight cultural institutions and raised more than three million euros.
FUNKFAHRRAD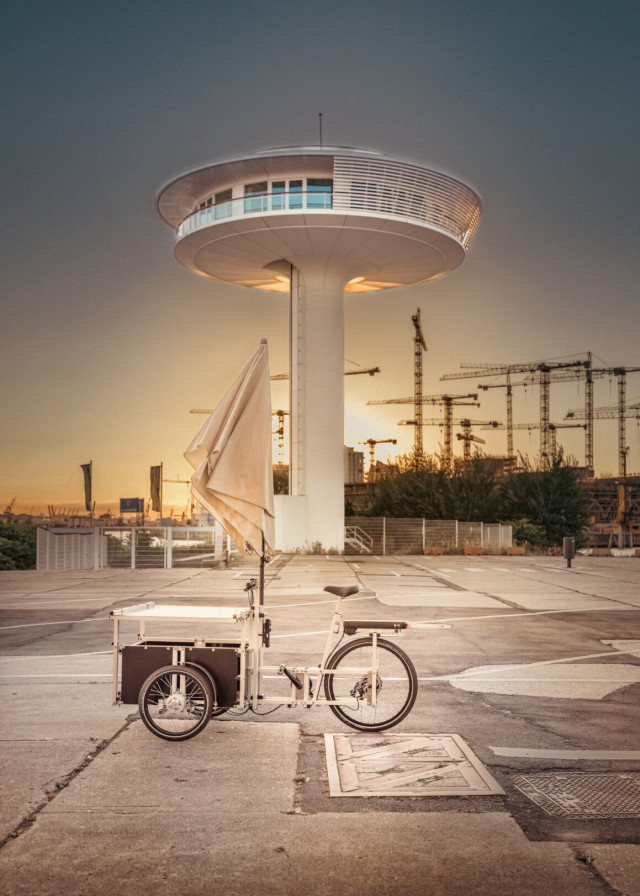 The mobile cultural vehicle is able to record and broadcast podcasts directly from street level, stage discussions in public places, organise karaoke competitions and stream movies licence-free. Plus you can also borrow the bike for free for your own projects!
The City Imagined mit/with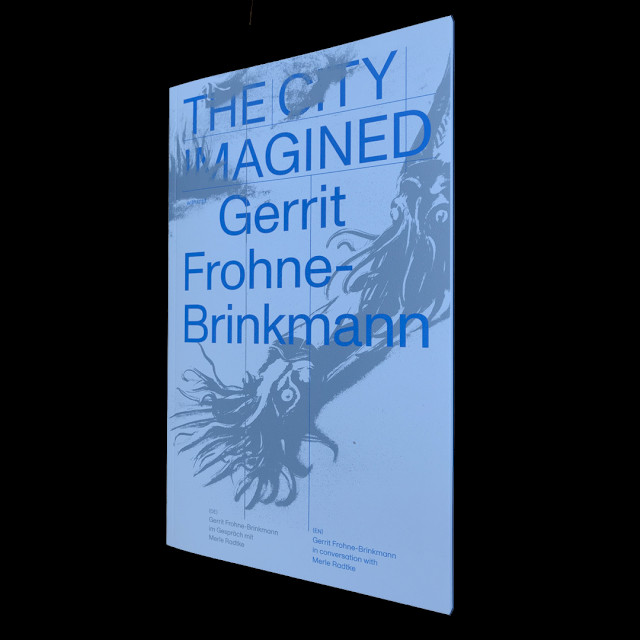 The book series documents our work at HafenCity. Order here free of charge one of the four in-depth interviews with Terence Koh, Julius von Bismarck, Benjamin Maus & Richard Wilhelmer, Liz Magic Laser & Dafna Maimon, and Gerrit Frohne-Brinkmann about the special experience of developing art within the urban fabric.
denk.mal Hannoverscher Bahnhof at Lohsepark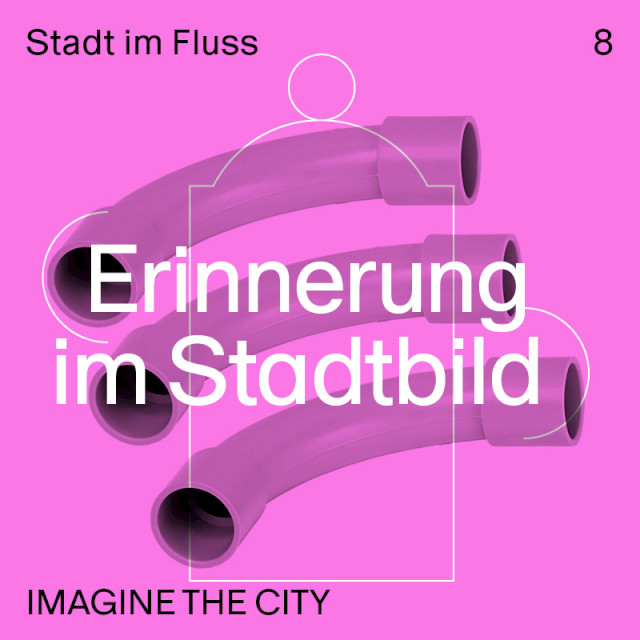 2021 was all about the 'gateway to the world'. In seven interviews, historian Sandra Schürmann looked at how Hamburg's self-image is made visible at HafenCity. This podcast episode for example deals with the question of how remembrance can be kept alive within an urban space and how important 'authentic' testimonies are in this regard.
Populär with Ellen Blumenstein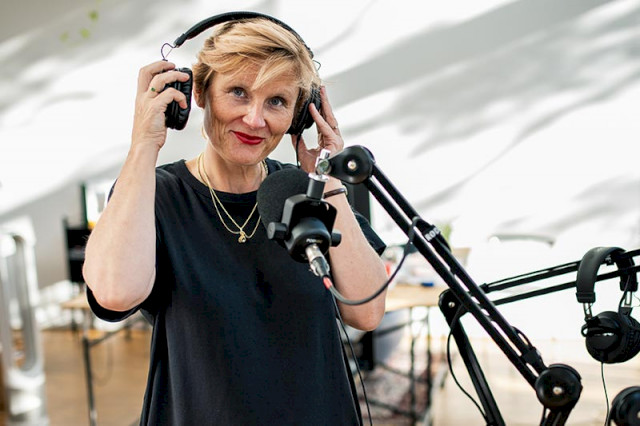 A portrait of Ellen Blumenstein in DER HAMBURGER - the Popular section presents people and projects that give the city a face. To read exclusively in our press area. section features people and projects that lend the city its face. Available to read exclusively in our Press Area.
Breathe in, breathe out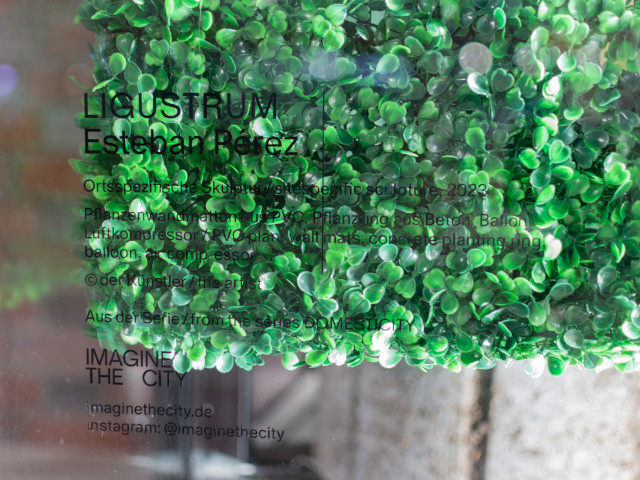 DOMESTICITY
Am Sandtorkai 46 
LIGUSTRUM by Esteban Pérez creates a particular kind of liveliness in HafenCity. 
ITC-Newsletter
Don't miss any of our activities – sign up here!
Currently on view in the Gästezimmer
From Aug. 26 to Sept. 9 is an exhibition as part of the Seefrauenparade by Jumoke Olusanmi, Dagmar Rauwald, Nilofar Rezai and Farrah Mahmood. The works accompany visitors on a journey into intimate explorations of trauma, cultural identity, and ruptures, suggesting new possible connections.
New headquarters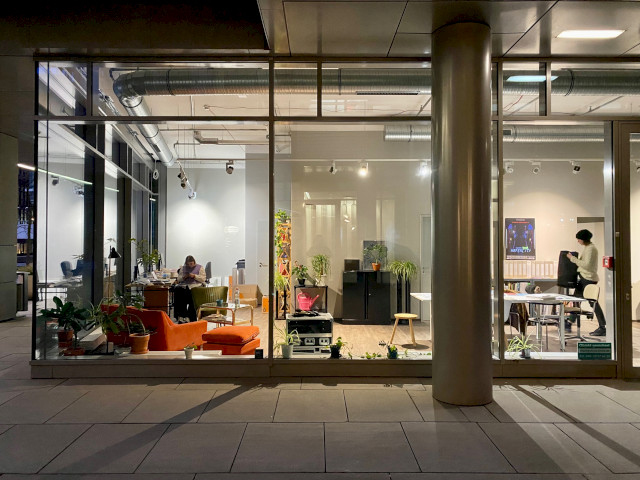 Visit us at the Coffee Plaza: from January 1 you will be able to find us at our new address with our own terrace, directly at Sandtorpark.
New Feature: our magazine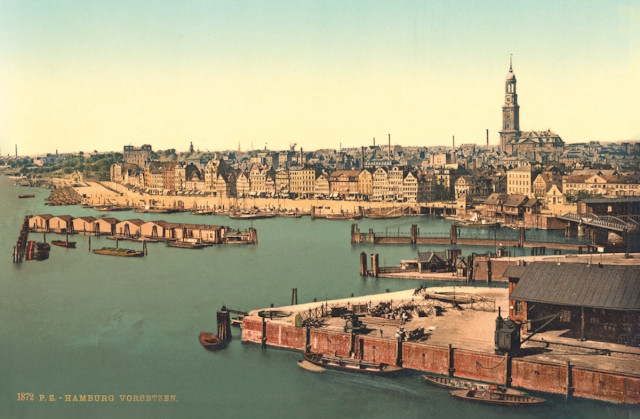 Along with our website revamp we've also introduced a new category. In our Magazine we regularly post exclusive and/or special essays that use the power of language to sketch out images of cities. From all eras and from all over the world.
By bus to art
DOMESTICITY
Our exhibition series plays out inside a display cabinet at the bus stop in front of the PIERDREI Hotel at Sandtorkai. Until 15 January 2023, you have the opportunity to see Saray Purto's HAUS WANDERER colossus comprised of discarded furniture drenched in white paint.
Photo knowledge on Telegram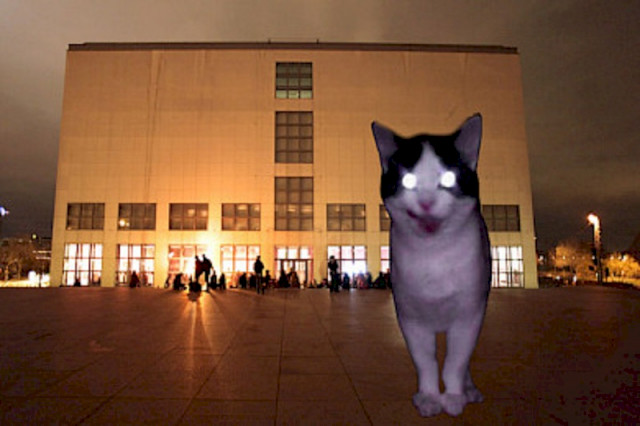 THE INVISIBLE HAND dives deep into the history and theory of photography with videos, chats and comics. As a virtual companion to the 8th Triennial of Photography, we deliberately aimed the festival motto Currency at Hamburg's urban space in the summer of 2022.
The channel remains permanently accessible and is well worthwhile even without the exhibition!
Smiley over the city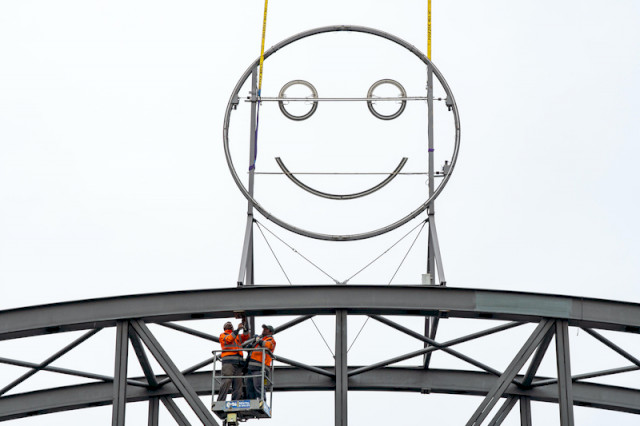 A prominent text about our first project, PUBLIC FACE. In March 2020, a detailed analysis appeared in the architecture and urbanism magazine Arch+. available online anytime.
History, Technology, Infrastructure
Space for dreaming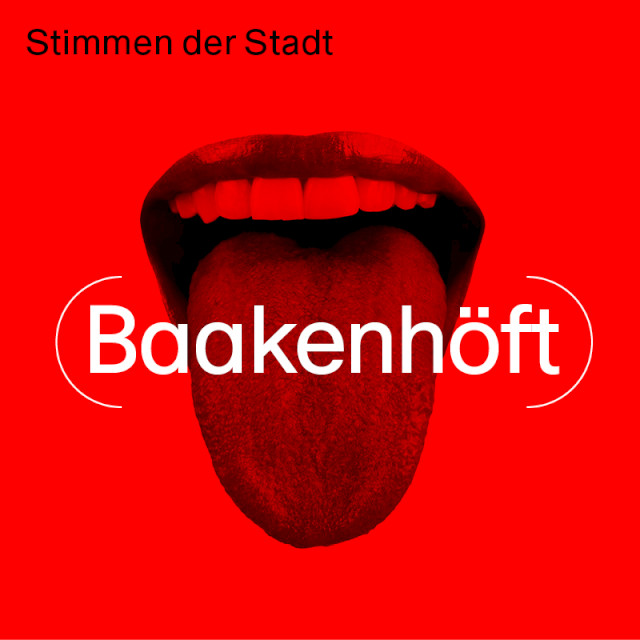 Our latest podcast feature on HafenCity's last unplanned site brings together ambitious, whimsical and visionary ideas for one of the district's most expensive pieces of real estate.
Listen on Apple Podcasts or Spotify to what Annika Kahrs, Hadi Teherani and many others have come up with for this special 'lost place' on the Elbe.
Filter Exhibition, Performance, Podcast, In Print, Hands-on, Immersion, Sculpture, Sound, History, Contemplation, Entertainment, Stage, Technology, Event, Threshold, Outdoors, Narrative, Trade, Infrastructure, Explore, Cooperation,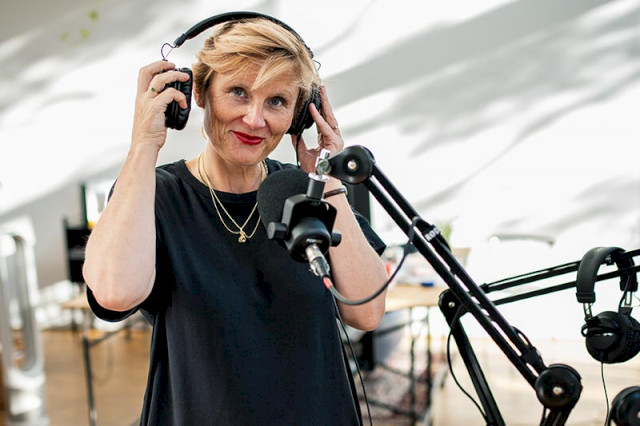 In DER HAMBURGER magazine: a profileof IMAGINE THE CITY.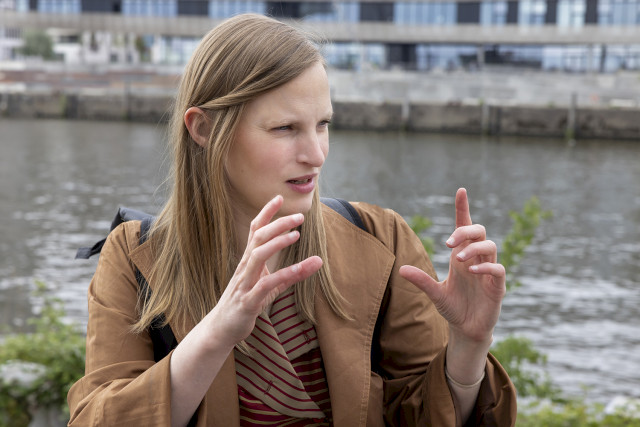 The Hamburger Abendblatt featured Annika Kahrs's installation in the old dockside warehouse.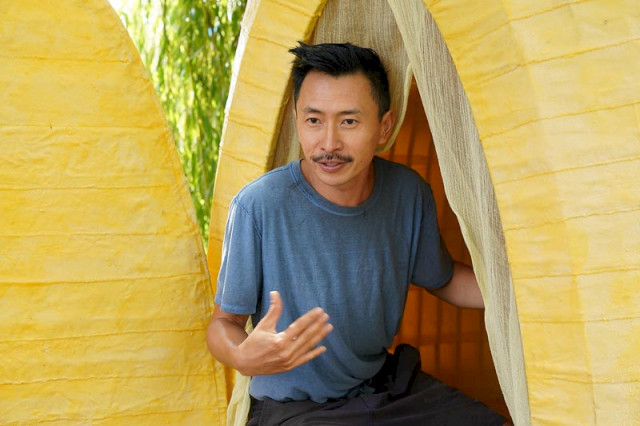 DER SPIEGEL interview with Terence Koh, talking about his BEE CHAPEL HAFENCITY.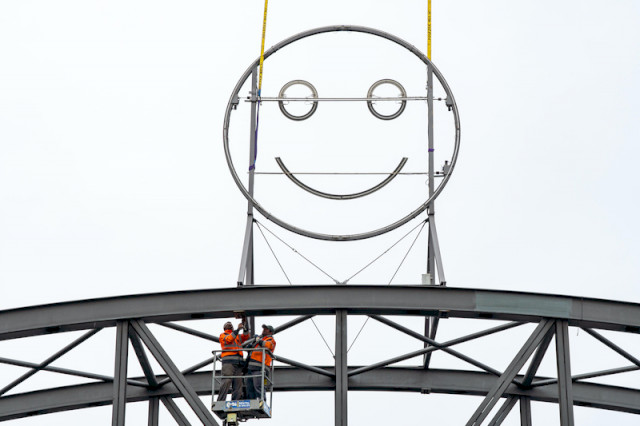 Understanding the PUBLIC FACE: in-depth analysis in Arch+.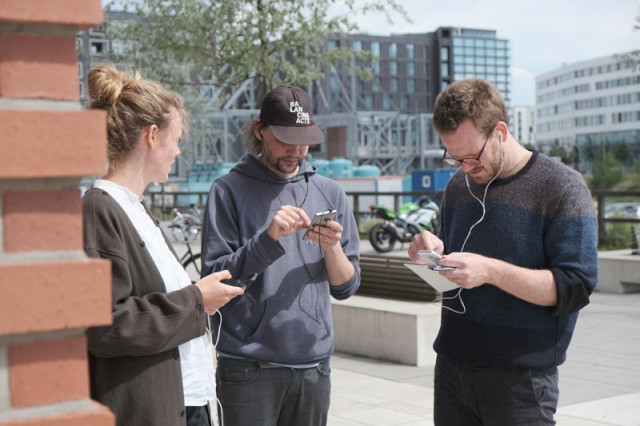 The BOTBOAT in the practical test of the ADAC travel magazine. Published in issue No. 181.
WHO WE ARE
Initiated in 2017 by Hamburg's largest development company, HafenCity Hamburg GmbH (HCH), the experimental cultural programme got underway with the appointment of Ellen Blumenstein as HafenCity Curator. The following year she adapted the programme to create IMAGINE THE CITY, a project orientated less according to her own personal input and more towards the content-related tasks with which she had been entrusted. The project itself is funded by the independent, non-profit association Kunst und Kultur in der HafenCity. HCH provides the basic funding during the pilot phase and is represented on the Association's Board in a bid to facilitate the co-ordination of the various projects. A significant portion of the required budget is secured through the acquisition of third-party funding. Since 2017, we have realised more than twenty projects involving almost 100 participants, co-operated with eight cultural institutions and raised more than three million euros. 
 
WHAT WE DO
IMAGINE THE CITY elaborates representative new formats at the interface between culture and urban planning. We incorporate artistic perspectives into the HCH's urban projects in an illustrative way while collaborating at the international level with like-minded people across all sectors of society. We look at the city from a user perspective and enable encounters with, in, and through its built-up environment so that, together, we can reformulate society's expectations of culture. In doing so, we target an aspect of the city that planning cannot 'plan' for: informal urban spaces highly charged in terms of both narrative and imagination. Practically and discursively, we contribute to shaping the future of our cities in ways that are vibrant, equitable and supportive. 
 
WHERE TO FIND US
In January 2023, IMAGINE THE CITY will be relocating to new headquarters at Coffee Plaza in HafenCity. Our premises are open on three sides, allowing us to interact directly with the outside space and enliven the site for our neighbours, cultural workers and other interested parties, whether it's through performances, film evenings, lectures or workshops. These events are aimed at everyone living a city who is keen to reflect on seemingly unconnected aspects, track down their own blind spots, and as a result help develop images or ideas of the sort of city we would all want to live in. 
 
WHAT MAKES US TICK
Our work ties in with a broad spectrum of cultural initiatives that were incorporated early on into HafenCity's development, e.g. the founding of the Oberhafen Cultural Quarter, the establishment of a number of festivals, and the promotion of temporary and/or subculture-based usage concepts. At the same time, IMAGINE THE CITY has gone beyond the scope of these previous approaches. Indeed, for the first time, we deliberately took action in a systematic, long-term, cross-project and cross-genre way, specifically in those areas where the course for our future lives together is being chartered, i.e. urban development areas. This orientation calls for new concepts, new alliances and new infrastructures that mediate between culture and urban development, stakeholders and clients, representation and activism. 
JOBS 
We are regularly on the lookout for interns. Please submit your applications to: info@imaginethecity.de
TEAM 
DIRECTOR (on maternity leave)
Ellen Blumenstein 
blumenstein@imaginethecity.de 
Always in search of new formats that convey cultural issues to a broad audience, Ellen is utterly committed to the task of thinking about culture and urban development as a consistent entity for Hamburg. At the same time, she is also associate curator at Spreepark Berlin and oversees the Reallabor Kunst im öffentlichen Raum at the University of the Arts Bremen until 2023.  
EXECUTIVE DIRECTOR 
Jonas Wietelmann 
wietelmann@imaginethecity.de 
Jonas relocated from Dresden to Hamburg in spring 2022 in a bid to help make the infrastructure of IMAGINE THE CITY shipshape. He is tasked with turning interesting concepts into doable projects, looks after our fundraising, and is also in charge of networking us far beyond the borders of Hamburg. His main focus is on digital strategies and art education technologies. 
CURATOR
Theresa Michel 
michel@imaginethecity.de 
Theresa has been a member of the IMAGINE THE CITY artistic team since 2019, working as a research assistant and co-curator for three years focusing on Hamburg's past and its trading history as well as helping to develop digital formats. Since 2022 she has taken on curatorial responsibility and is the first point of contact for project and format ideas, joint ventures – and the coining of creative titles. 
OFFICE MANAGER
Lea-Elisa Jüttner 
juettner@imaginethecity.de
Lea has been working on her Master's in Urban Design at HafenCity University since autumn 2022, elaborating repurposing strategies, urban meeting spaces and cultural formats beyond traditional institutions. Besides her office management duties, she also contributes her experience from the Hamburg Office for the Protection of Historic Buildings and as a mediator at documenta 15 to the programme work of IMAGINE THE CITY. 
INTERN
Nadine Halter 
halter@imaginethecity.de
Nadine is studying cultural and media management in her 3rd master's semester at the Hamburg University of Music and Theatre. As an intern she spends two months at IMAGINE THE CITY. She supports Jonas and Theresa in ongoing projects in planning and implementation. Through her bachelor's degree in social work she brings the focus on children and youth animation and thus sets new impulses.
 
ACCOUNTS AND ADMINISTRATION 
Anke Hollmann 
info@imaginethecity.de 
ART DIRECTION AND DESIGN 
Timm Häneke 
timmhaeneke.de 
Tobias Röttger 
stahl-r.de
WEB DEVELOPMENT
Stefan Wunderwald 
src.plus 
The website was funded within KULTUR.GEMEINSCHAFTEN. The program is funded by the NEUSTART KULTUR rescue and future package of the Beauftragte der Bundesregierung für Kultur und Medien and the Kulturstiftung der Länder.
2. Limbo: The gatekeepers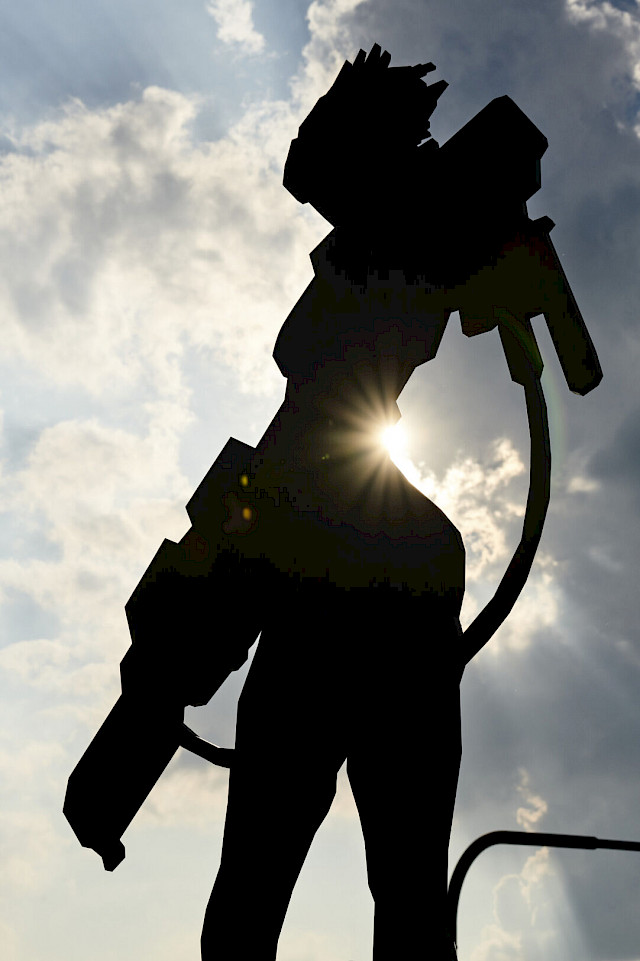 E altro disse, ma non l' ho a mente; 
però che l'occhio m'avea tutto tratto 
ver' l'alta torre a la cima rovente,  
 
dove in un punto furon dritte ratto 
tre furïe infernal di sangue tinte, 
che membra feminine avieno e atto,  
 
e con idre verdissime eran cinte; 
serpentelli e ceraste avien per crine, 
onde le fiere tempie erano avvinte. 
 
E quei, che ben conobbe le meschine 
de la regina de l'etterno pianto, 
"Guarda", mi disse, "le feroci Erine.  
 
Quest'è Megera dal sinistro canto; 
quella che piange dal destro è Aletto; 
Tesifón è nel mezzo"; e tacque a tanto.  
 
Con l'unghie si fendea ciascuna il petto; 
battiensi a palme e gridavan sì alto, 
ch'i' mi strinsi al poeta per sospetto.  
 
"Vegna Medusa: sì 'l farem di smalto", 
dicevan tutte riguardando in giuso; 
"mal non vengiammo in Tesëo l'assalto".  
 
"Volgiti 'n dietro e tien lo viso chiuso; 
ché se 'l Gorgón si mostra e tu 'l vedessi, 
nulla sarebbe di tornar mai suso".  
-
From Dante Alighieri, Inferno, Canto ix, 34-57 
All this and more he expounded; but the rest 
Was lost on me, for suddenly my attention 
Was drawn to the turret with fiery crest 
Where all at once three hellish and inhuman 
Furies sprang to view, bloodstained and wild. 
These limbs and gestures hinted they were women. 
Belts of greenest hydras wound and wound 
About their waists, and snakes and horned serpents 
Grew from their heads like matted hair and bound 
Their horrid brows. My Master, who well knew 
The handmaids of the Queen of Woe, cried: "Look: 
The terrible Erinyes of Hecate's crew. 
That is Megaera to the left of the tower. 
Alecto is the one who raves on the right. 
Tisiphone stands between them." And he said no more. 
With their palms they beat their brows, with their nails they clawed 
Their bleeding breasts. And such mad wails broke from them 
That I drew close to the Poet, overawed. 
And all together screamed, looking down at me: 
"Call Medusa that we may change him to stone! 
Too lightly we let Theseus go free." 
"Turn your back and keep your eyes shut tight; 
For should the Gorgon come and you look at her, 
Never again would you return to the light." 
[Corresponding lines from verse translation of Inferno by John Ciardi, New Academy Library, NYC, 1954]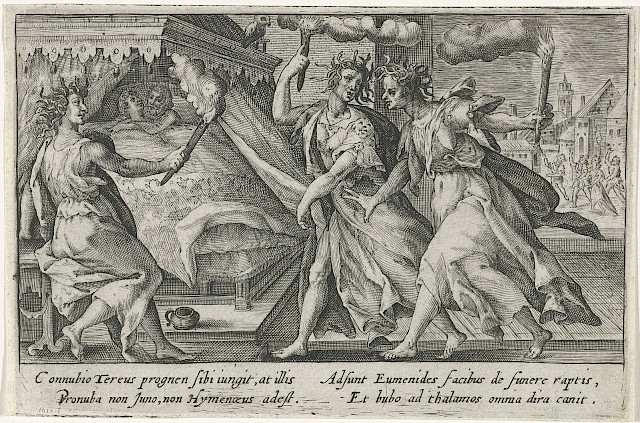 The gateway to the underworld is guarded by the Erinyes, or Furies. According to Hesiod (c. 700 BC) they are the daughters of Gaia (the earth, the oldest Greek deity) and her son Ouranos (to whom she gave birth - bringing the masculine principle into the world - after being impregnated by Eros while a sleeping virgin). The two had already produced many children: twelve titans (who in turn became the parents of the Olympian gods), three one-eyed cyclopes and three gigantic, hundred-handed Hecatoncheires. But Ouranos concealed these offspring deep under the earth in Tartarus. This treatment of her children enraged Gaia, who convinced the titan Kronos to castrate his father with a large, jagged sickle at the moment before sexual coupling with his mother. Aphrodite, the eldest of the Olympian godesses, was later born from the sexual organs of Ouranos, which had fallen into the sea when severed. The giants, the Meliae (tree nymphs) and the Erinyes were born from drops of blood that spattered the earth during the castration. Kronos became ruler of the gods after committing this act. And from this moment onwards, the Erinyes - the bat-winged sisters Alecto (the implacable), Megaera (the jealous) and Tisiphone (the vengeful), with snakes for hair, wearing hunting boots and carrying torches and brass-studded scourges - championed the victims of unpunished murder. Passing between worlds, they tormented those mortals (mostly men) who escaped earthly retribution for injustices done (mostly to women). Some 200 years after Hesiod, Aeschylus returned to the maternal principle and its power, setting out determinedly and effectively to undermine it in a three-part tragedy, the Oresteia (458 BC). As the three plays of the cycle build one upon the other, the poet shows a principle of divine vengeance (or a maternal order) superseded by one of juridical decision (paternal order). Using the story of the Mycenean royal house of Tantalus (which lay under a curse for betrayal of the gods), Aeschylus recasts the justly implacable Erinyes as the more gracious Eumenides, capable of forgiveness.  
Their loss of power ends the cascading cycle of violence in which Agamemnon (of the house of Tantalus) sacrificed his daughter Iphigenia to appease the winds as he prepared to wage war on Troy. Upon his return from the war, Agamemnon is killed by his wife Clytemnestra and her lover Aegisthus, after bringing his own lover Cassandra into the house. When the god Apollo demands atonement, Clytemnestra is killed in turn by her son Orestes. After killing his mother, Orestes flees the Erinyes and seeks refuge in the temple of the goddess Pallas Athena, whereupon Apollo insists that Athena surrender Orestes to the Erinyes. The goddess chooses to bring the case before a court of the citizens of Athens, the first ever proceedings of this kind. When the votes of the jurors are divided evenly, Athena takes the side of Orestes. In what amounts to the poet's punchline, this decision confirms that the murder of a husband who is not a blood relative should weigh more heavily than that of the murderer's own mother. In this way, Aeschylus contributes to the replacement of the rights of the mother - until then considered absolute and always enforced whatever the cost - with case-by-case strategic decision, generally in the (male) interest of war and conquest. Thus by the time of the Roman Empire the strong and uncontainable Erinyes had become ugly, screeching, stinking old Furies, blood or pus streaming from their eyes. This image remains with us today.